Corporate Social Responsibility
Declarators recognises the importance of growing our business in a socially responsible manner that creates positive impacts. We firmly believe that success is not measured solely based on our growth and achievements. At Declarators, the culture of giving is inculcated in our DNA.
1000 Enterprises for Children In Need 2021
Oct 2021 , We donated SGD1,000 to the Singapore Children's Society and became one of the participating enterprises for the 1000 Enterprises for Children-in-Need (1000E) programme.
Launched in February 2009, 1000 Enterprises for Children-in-Need (1000E) is a fundraising programme that aims to encourage small, medium and large companies to engage in corporate philanthropy by pledging their donation to Singapore Children's Society annually.
Sept 2021 , We participated in a community project named Trade For Hope organized by JCI Marina.
We manage to trade from a paper clip into a brand new rice cooker. The item will be sold by JCI on a platform and all proceeds shall be donated to Food from the Heart Charity.
Food from the Heart is a charity founded in February 2003 to channel surplus food from bakeries to families in need. Food from the Heart has seen a substantial spike in the number of needy individuals and families asking for help since the pandemic.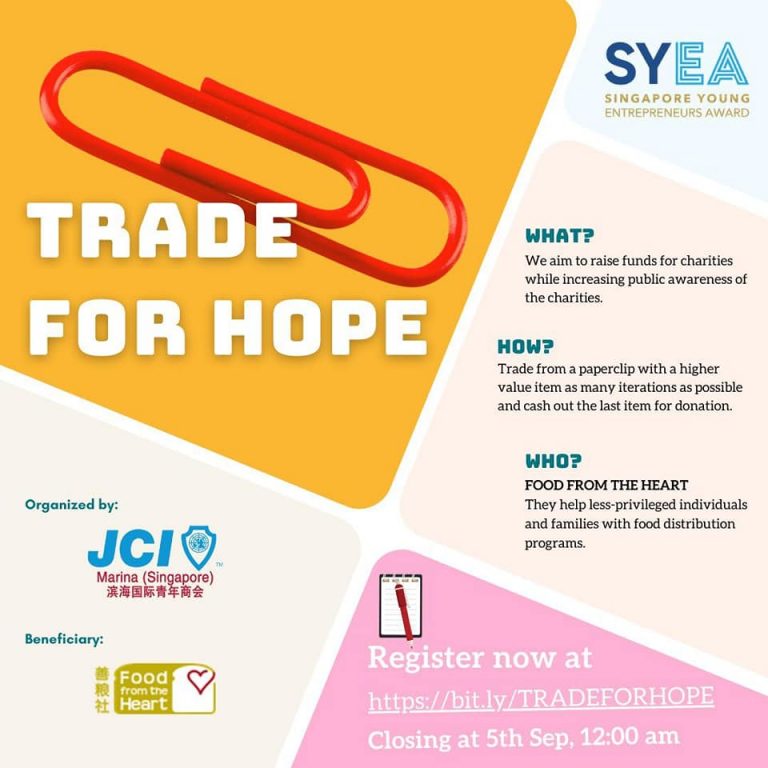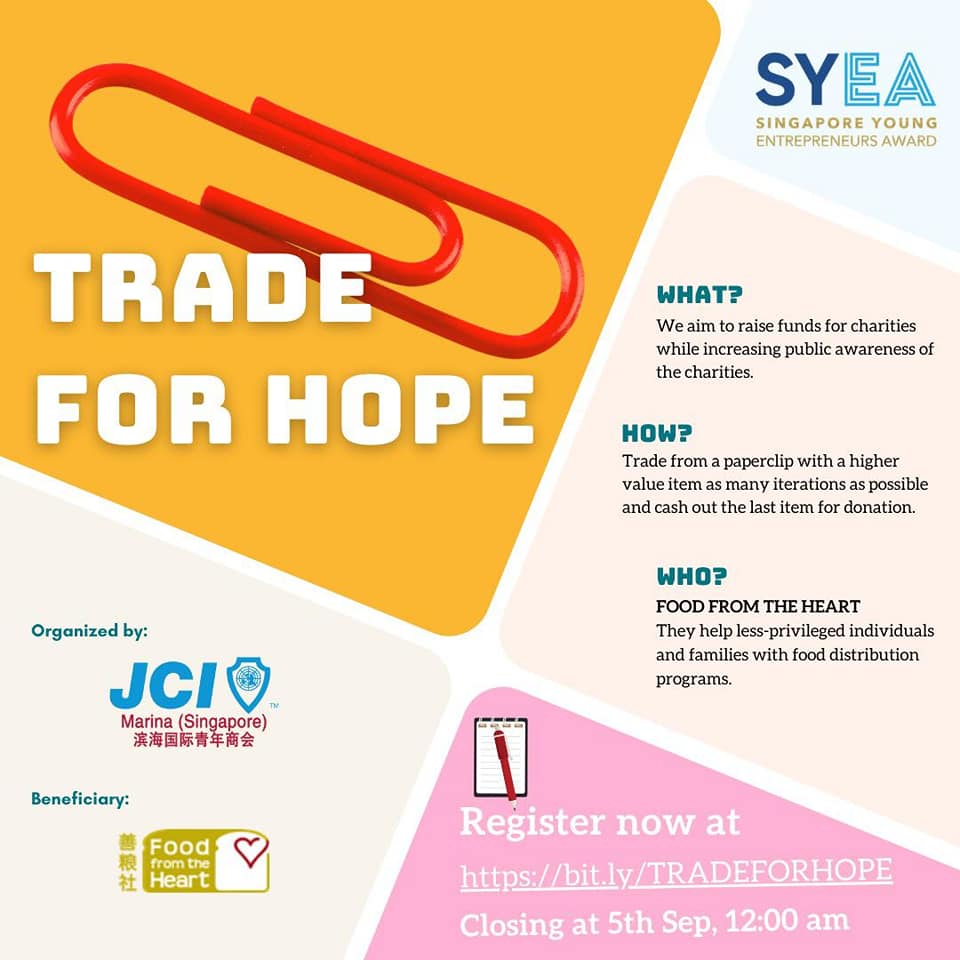 Annual Blood Donation Drive 2020
On 1st Nov 2020, Declarators successfully conducted a voluntary blood donation initiative in association with Singapore Red Cross, located at Bedok Community Centre. Employees were encouraged to donate blood and four of us eagerly volunteered to support in maintaining blood bank stock and contribute to the health of people in Singapore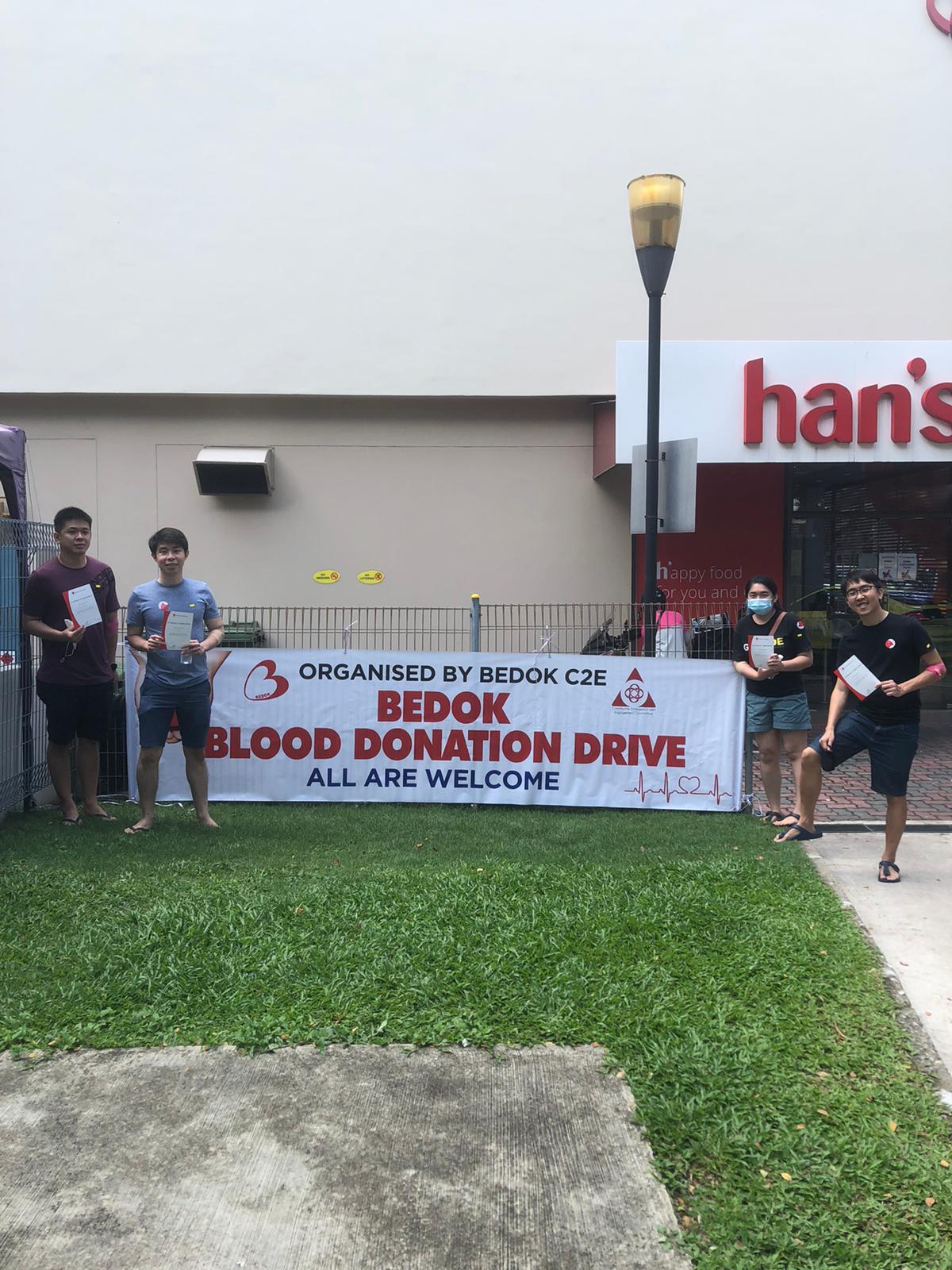 The blood donation is part of Declarator's Corporate Social Responsibility (CSR) agenda which aim to give back to the community. Declarators firmly believes in the importance of CSR and will continue to expand on other initiatives.
Declarators shall continue supporting this cause by organising annual blood donation drives.