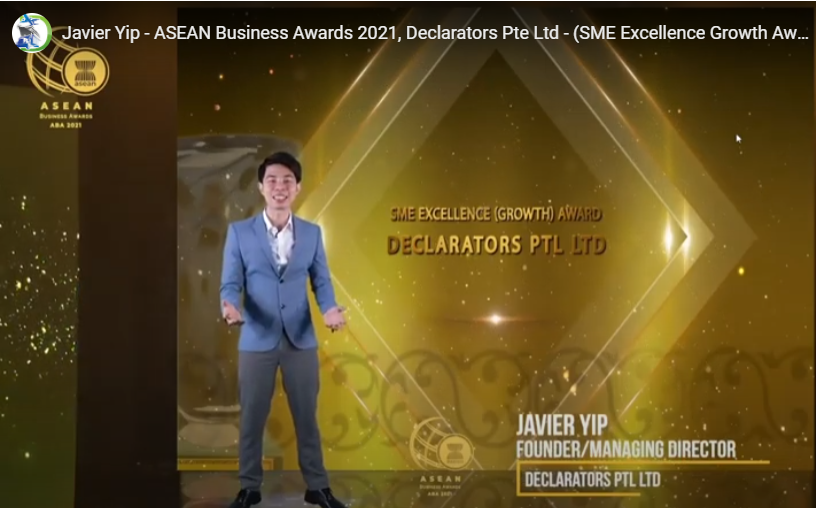 Brunei, Nov 2021: We are extremely proud to represent Singapore for receiving the distinguished SME Excellence (Growth) Award. Competing with various organizations from the ASEAN Region, this is our most prestigious award to date. Out of twelve SME Excellence awardees, Declarators Pte Ltd is the only Singapore-based company recognized in the said category.
Click here to view our winning award ceremony and speech.
"We share this honor with our employees, past and present from Declarators Pte Ltd who have worked hard alongside one another to bring us to where we are now. We truly believe that we have what it takes to become one of the best in region" – Javier Yip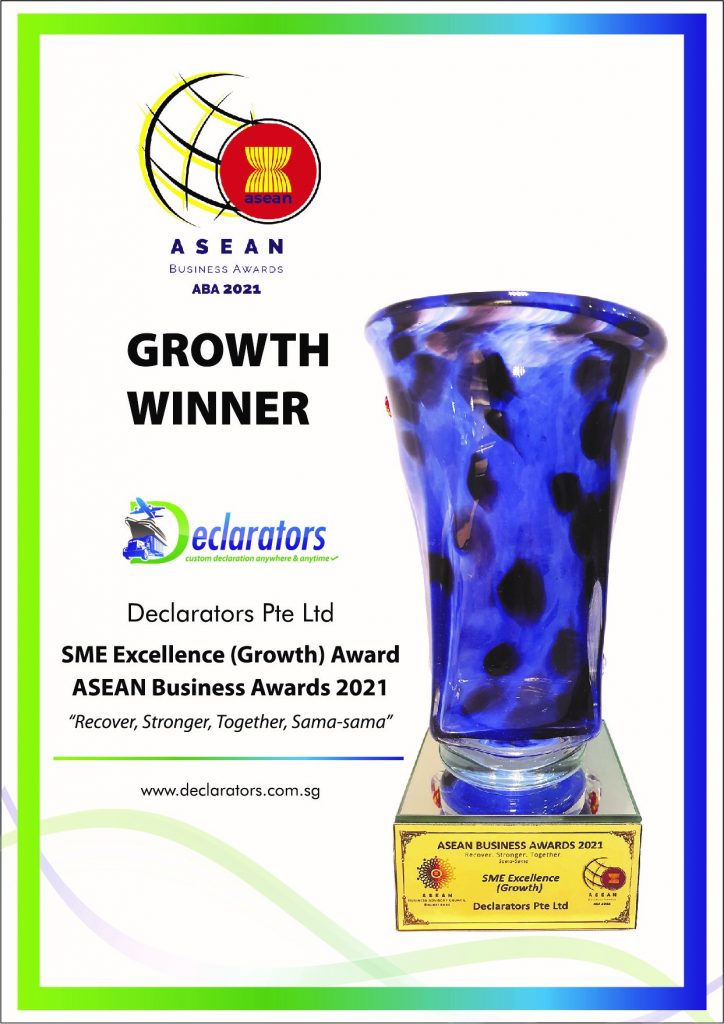 Methodology
The ASEAN Business Awards were launched in 2007 by the ASEAN Business Advisory Council to give recognition to enterprises that have contributed to the growth and prosperity of the ASEAN economy. The ASEAN Business Awards Panel of Judges included representatives from all ASEAN member states – Brunei, Cambodia, Indonesia, Laos, Malaysia, Myanmar, the Philippines, Singapore, Thailand, and Vietnam.