Donation to Dyslexia Association of Singapore 2022
Aug 2022 ,  We donated SGD3,500 to Dyslexia Association of Singapore (DAS) and presented our cheque in presence of Mr Eric Lee (President) Mr Lee Siang (CEO), and Ms Surjati Soekraman (Assistant Director).
Dyslexia is a type of specific learning difficulty identifiable as a developmental difficulty of language learning and cognition. It is a learning difficulty that primarily affects the skills involved in accurate and fluent word reading and spelling.
The DAS is a vibrant organisation with professional staff who provide a wide array of services for people with dyslexia in Singapore. Their EMBRACE DYSLEXIA campaign seeks to debunk common misconceptions about dyslexia, encourage dyslexic people to embrace their learning differences and to call organisations to take greater action in helping dyslexics by working with DAS.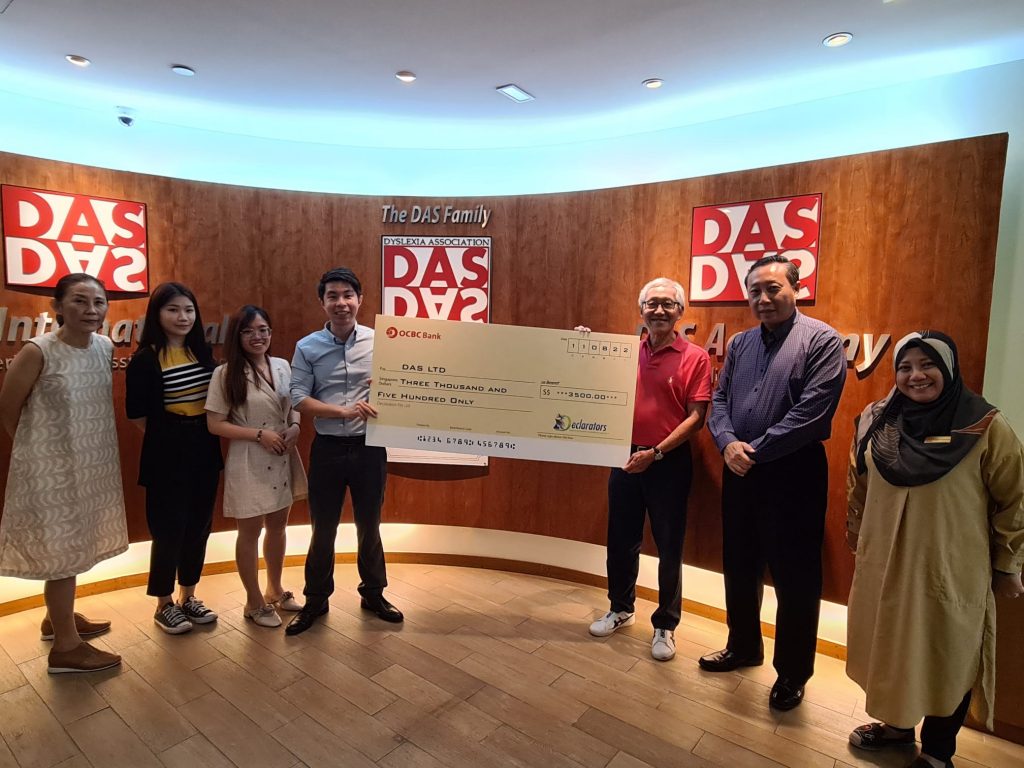 Volunteering at Food from the Heart 2022
Aug 2022 ,  We collected several food packs from Food from the Heart (located at Joo Seng) and delivered to multiple locations to the needy.
Food from the Heart is a non-profit organisation that feeds the needy through its food distribution programme. Its mission is to alleviate hunger by providing reliable, consistent and sustainable food support to the less-fortunate through food distribution programmes.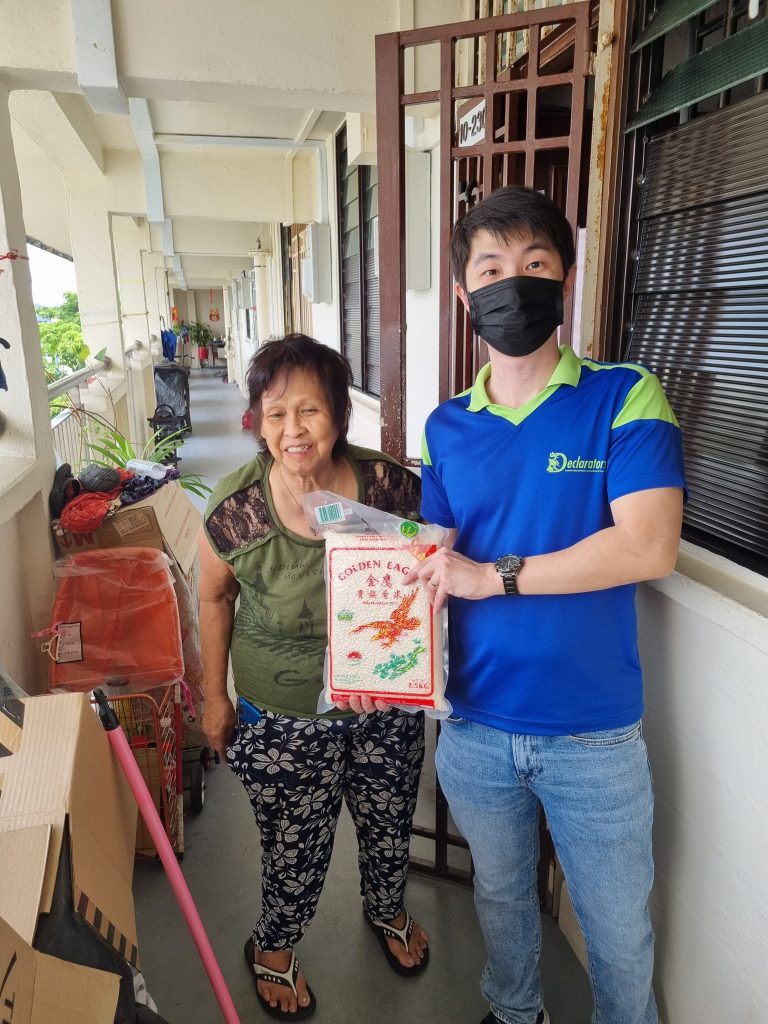 Annual Blood Donation Drive 2022
5th Nov 2022 – Blood Donation at Bloodbank, Dhoby Ghaut.
The annual blood donation drive is part of Declarator's Corporate Social Responsibility (CSR) agenda which aim to give back to the community. Declarators firmly believes in the importance of CSR and will continue to expand on other initiatives.
Declarators shall continue supporting this cause by organising annual blood donation drives.