Dun & Bradstreet Business Eminence Award 2021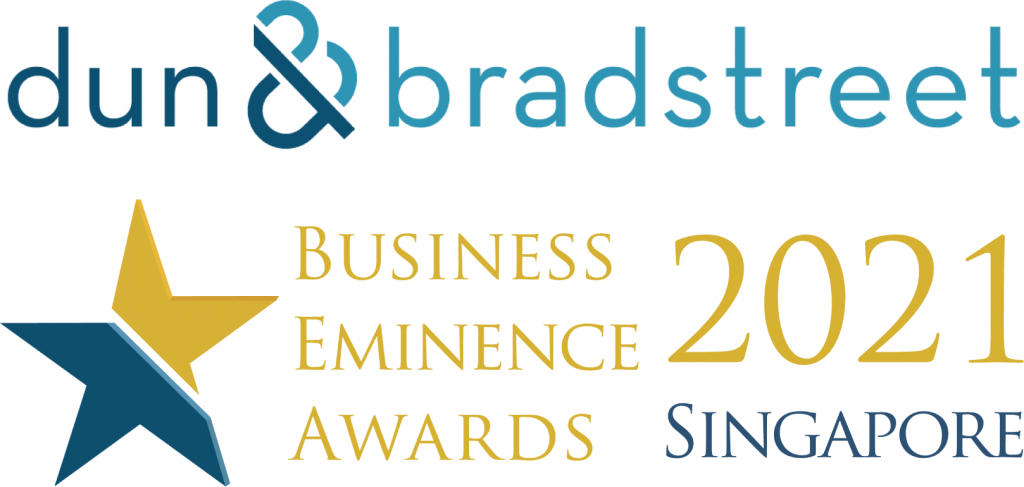 Singapore, April 2021: Dun & Bradstreet awarded Declarators with the Business Eminence 2021 Award. Click here to view the list of all winners. As such, we are now a Dun & Bradstreet rated organization bearing DUNS number: 59-539-2393.
The Business Eminence Awards is an initiative by Dun & Bradstreet Singapore to celebrate the nation's vibrant tradition of entrepreneurship, recognize and showcase the achievements of Singapore companies that are the critical cogs in shaping the business landscape in Singapore over the past year.
First inaugurated in 2017, the Business Eminence Awards has provided a platform to celebrate the success stories of the key movers and shakers in the local business community from across all industry verticals. Adopting the best-in-class and globally-recognized methodologies, this award uses a proprietary financial model to assess and select the leading business and helps raise the international profile of both promising and established companies in Singapore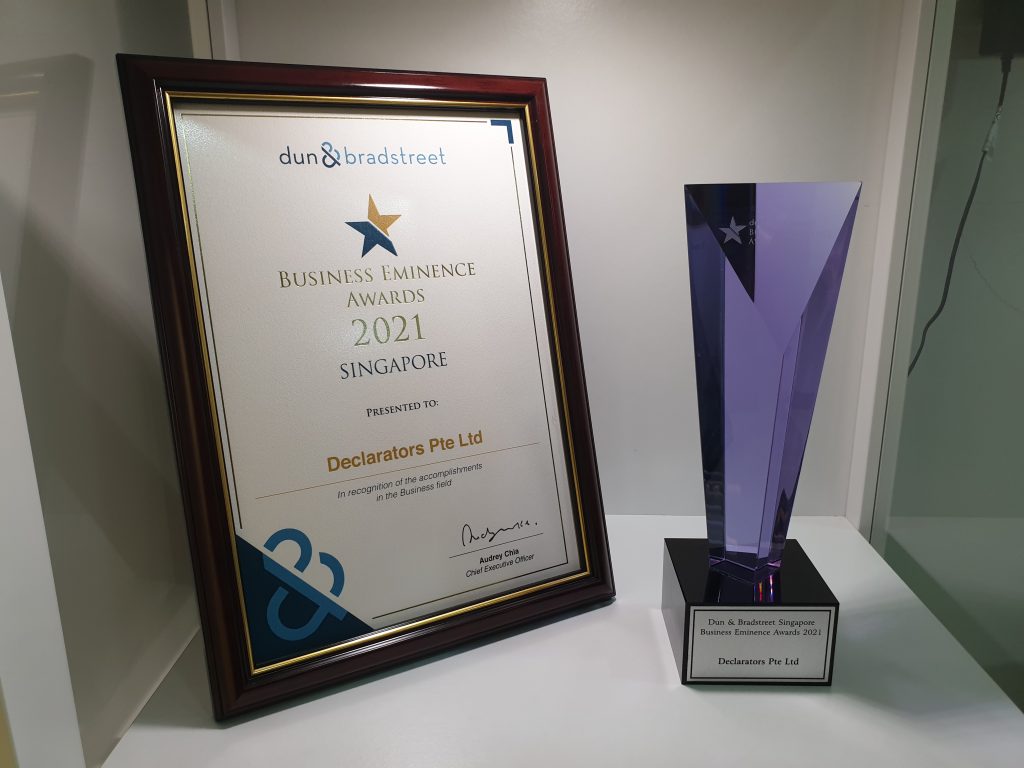 Methodology
Dun & Bradstreet Singapore has developed a proprietary financial model with several parameters to identify the best performing businesses. Our primary focus is on business growth and/or profitability.
Apart from revenue and profit growth, the model also utilizes qualitative metrics such as corporate social responsibility track records and indicators of business excellence such as corporate governance to select the best performing companies in Singapore.