Singapore Young Entrepreneurs Award 2021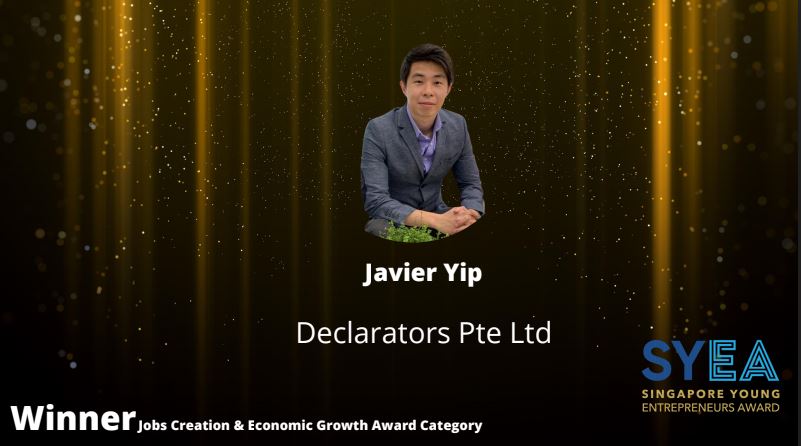 Singapore, 20 March, 2021: Our founder and Managing Director Javier Yip was awarded the Singapore Young Entrepreneurs Award (SYEA) 2021 under category "Job Creation & Economic Growth" by JCI Chamber International (JCI) Marina Singapore. Click here to view the list of all winners.
The Singapore Young Entrepreneurs Award (SYEA) is a youth empowerment initiative founded by a team of youth passionate in making an impact in the business world. SYEA aims to honour and empower local youth entrepreneurs who have implemented commercially viable and sustainable changes to their businesses, with stellar results.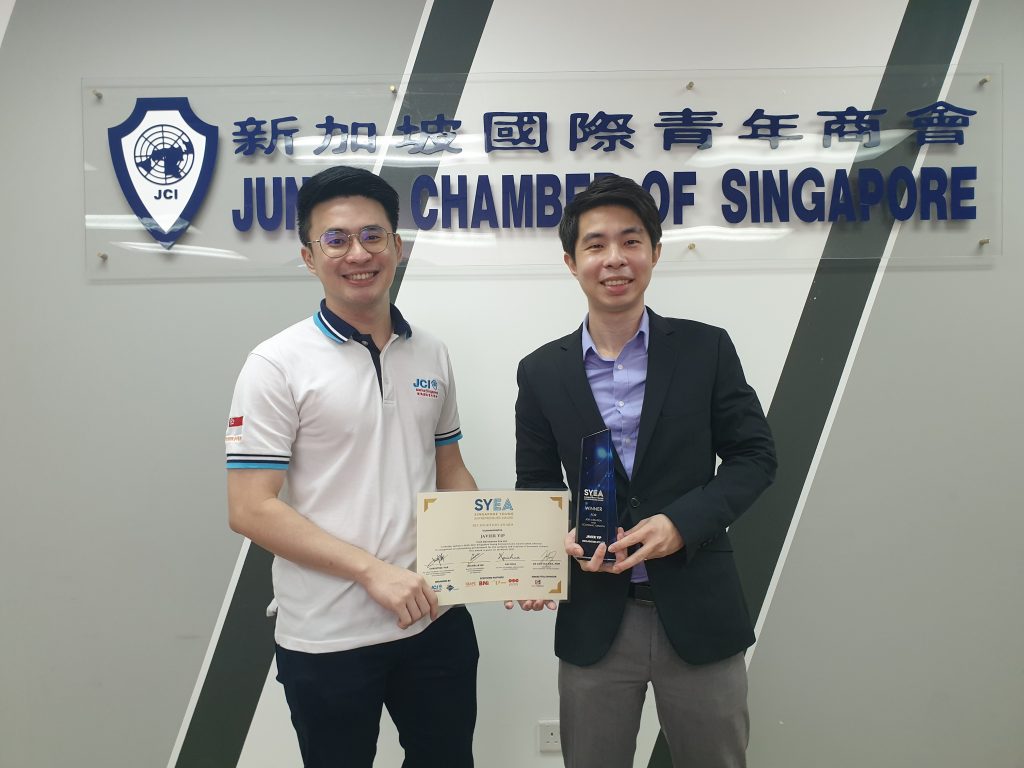 SYEA is founded by JCI (Marina) Singapore and co-organised with People's Association Youth Movement (PAYM) to empower local youth entrepreneurship. Key Ecosystem Partners include *SCAPE, NTUC USME, and OSG Youth Alliance to empower local youth entrepreneurship.
From post Circuit Breaker to date, we have an increase of 60% from our manpower headcount, from 20 to 32 employees. Most of our newly hired employees were previously retrenched from their former employers due to Covid-19.
We always believe that employees are our most valuable assets. They work very hard to thrive in our fast-pace environment, eventually playing a major role in the growth of our organization. They are often the results of excellent customer reviews.
Our management recognizes the importance of growing our business in a socially responsible manner that creates positive impacts. We firmly believe that success is not measured solely based on our growth and achievements. Hence, we have set ourselves a target for participating at least 3 Corporate Social Responsibility Initiatives per year.