SME 100 Award Winner Interview with Managing Director, Javier Yip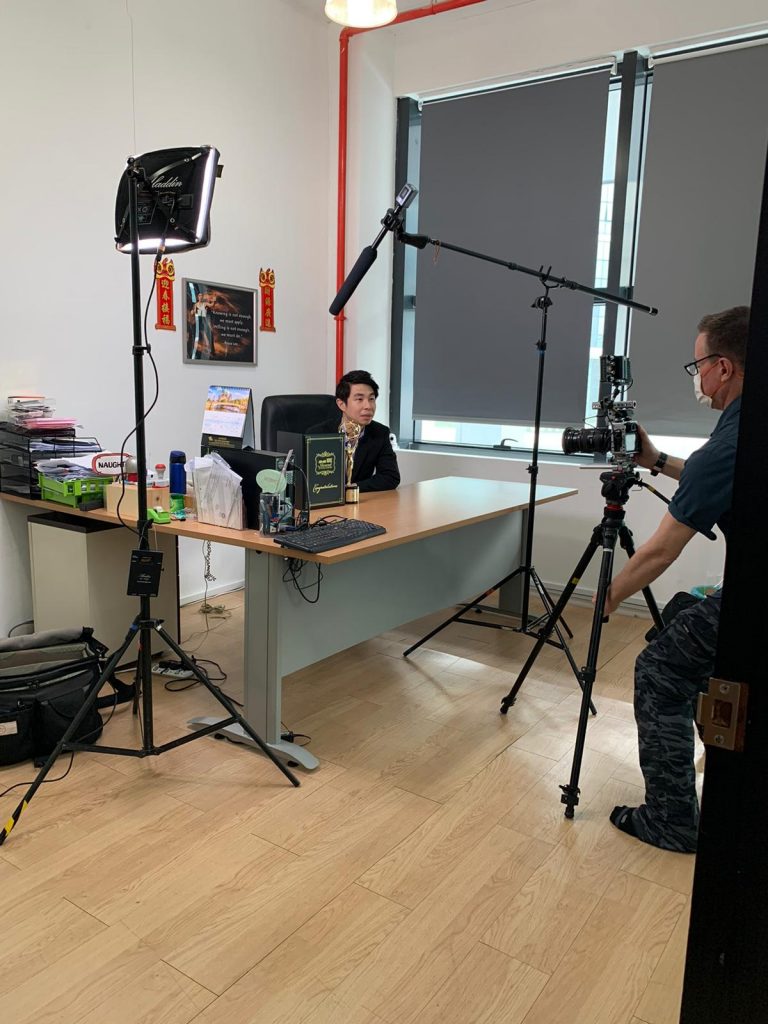 Our Managing Director, Javier Yip was selected to be interviewed by the representative of Business International Media (BMI) for clinching the SME 100 Award for year 2020.
Question 1) What are the biggest challenges posed by the pandemic for your organization?
I think the biggest challenge we faced is the high level of uncertainty. The daunting feeling of not knowing what the future holds to sustain organizational operations is a huge challenge.
Fortunately, as a 3rd party logistics provider, our services are classified as essential and hence we were able to continue our business within normal operation hours throughout the "Circuit Breaker Period". Most of our employees were also able to work from home.
In fact, working from home has several advantages as it has allowed our employees to become more productive, save costs and time taken from commuting between home to office and allowed them to spend more valuable time with their family
Question 2) What has your company achieved thus far in 2020?
Due to the rising demand of e-commerce during the pandemic, our business grew and we were able increase job opportunities by adding manpower headcount to our current workforce. None of our staffs were asked to go on unpaid leave and nobody was retrenched. We now have a team of over 30 employees which is a 50% increase from the previous year.
In 2020, We managed to obtain ISO9001 certification. As an ISO9001 certified organization, we can ensure that we are able to implement an effective qualitive management system and deliver an excellent level of customer service.
 We also started our Corporate Social Responsibility initiative this year as we recognize the importance of growing our business in a socially responsible manner that creates positive impacts.
Question 3) What sets you apart from everyone?
In my own words, "A selfless entrepreneur should always prioritize the organization's growth over his self-interest". Instead of splurging on the profits, the money should be reinvested on the organization to ensure that there is a constant growth on a yearly basis.
I embrace competition because to be the best, you need to compete with the best. Competition makes me stronger and allows us to improve from our weakness. I am also constantly learning from people from all walks of life, my employees, my customers, my competitors etc..
Hitting a plateau is not acceptable and the word "quit" does not exist in my dictionary.
Question 4) Is there a motto that represents the core belief of your company?
 Our five core values are, "Reliability, Flexibility, Responsive, Speed & Accuracy" and we align these values with our vision and mission objectives.
Declarators aspires to be Singapore's fastest and most cost-efficient one-stop customs permit declaration solutions and local courier service provider.  We ensure our client's shipment to be custom cleared and their documents to be delivered within the fastest time at lowest cost.
Question 5) Who do you like to thank?
Thank you very much to Judges, committee and organizers of SME 100, we are extremely honoured and delighted to receive this prestigious award.
To be given this award by SME 100 is recognition of our hard work and dedication to mission objectives. Also a big thank you to all our clients for giving us the opportunity to serve, without them we will not be where we are today.
Our organization focus heavily on customer-centric strategies and I want to thank all employees of Declarators for their efforts and consistency on delivering the best customer services to all our clients.
Winning the award will serve as an encouragement to us to work harder and aim higher to live up to the expectations.  It also gives us renewed confidence and encouragement in our planned overseas expansion.