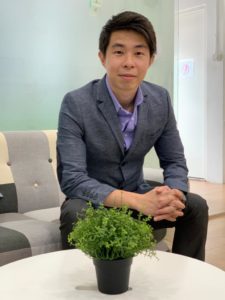 Javier Yip is a millennial entrepreneur who believes in combining both traditional and digital strategies to build a successful organization. He founded Declarators in 2014 after leaving his office job from a MNC logistics organization. Since then, he has transformed Declarators Pte Ltd from a startup with one employee (himself) to one of the top established declaring agents in Singapore.
Declarators currently employs over 60 full-time staffs and has also won several recognized awards such as SBR National Business Award 2020 (Best Declaring Agent) , SME 100 "Fast Moving Companies" Award 2020, The Straits Times "Singapore's Fastest Growing Companies" Award 2021 Ranked #19th, Dun & Bradstreet Business Eminence Award 2021, Top 500 High-Growth Companies Asia Pacific 2021 by the Financial Times, Nikkei and Statista – Ranked #99th,  the prestigious ASEAN Business Awards 2021 (SME Growth), Total Defence Awards 2021, Golden Bull Award 2021 , The Straits Times "Singapore's Fastest Growing Companies" Award 2022 Ranked #22nd and The Straits Times "Singapore's Fastest Growing Companies" Award 2023 Ranked #37th.
On personal achievements, he has been awarded the Singapore Young Entrepreneur Award 2021 under the category "Jobs Creation and Economic Growth", Spirit of Enterprise Award 2022 and EYA Entrepreneur of the Year 2022.
Javier Yip has over 16 years of freight/customs compliance knowledge since he started his logistics career in 2005 as an Assistant Export Officer (the lowest junior position) working on the night shift in a local freight forwarding company. Subsequently he worked his way up over 9 years in 3 different logistics organizations before starting his entrepreneurship journey.
During his teenage years while waiting for "O" Level results, he has worked several part time odd jobs such as a waiter, dishwasher, flyer distributor, warehouse packer, factory operator, retail assistant at pasar malams/supermarkets and even as a TV extra. Most of these jobs were extremely long hours with very low pay  (SGD4.50 to SGD5 per hour). Through these jobs, he developed a strong work ethic, perseverance, positive mindset and realized the importance of financial literacy.
Javier Yip holds a Bachelor Degree of Science (Finance) from University College Dublin and Diploma in Information Technology (IT) from Temasek Polytechnic. Outside of work, he enjoys riding his motorbike and spending free time with his family.
In the past, he has participated in endurance events such as the gruesome Mediacorp Subaru Challenge where he lasted 77 hours 55 minutes in 2015 (3rd position) and Courts Marathon 36 Hours Challenge 2012 where he emerged victorious with his team. He has also completed 2 full Standard-Chartered marathons, 3 vertical marathons and a bungy jump in New Zealand. His main reasons for joining these events was to challenge himself both physically and mentally to the maximum limits, for the ultimate purpose of self improvement and emerging with a stronger willpower.
Interviews & Articles:
  – SME 100 Award winner interview
  – SYEA Award 2021 winner interview
  – Article from Exabytes, Declarators – Perseverance is key to success
  – Article from SME Magazine Issue 37 Singapore
Mediacorp Subaru Challenge 2015
Courts Marathon Challenge 2012
Overcoming sleep deprivation, hunger, dehydration, body aches while performing mental and physical challenges.
Bungy Jump at New Zealand 2015
Certificates of Participation